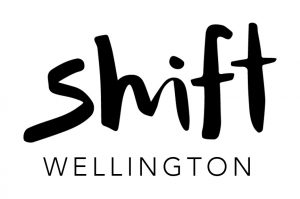 SHIFT (www.shiftnz.org) is a girls only programme that has been running at the College for the last 2 years. The activities are run by a member of staff from SHIFT and guests will be invited to deliver activities where required.
CODE CONVENOR
Mr Witts
Email: sport@newlands.school.nz
COST: Free
TIME: Wednesday Lunchtime
In 2018 over 40 girls attended the Junior 3 Day Discovery   programme with SHIFT and it is hoped many of those girls and others will continue their involvement with SHIFT on a weekly basis.
Below are further details on their approach and values
OUR APPROACH
We co-design wellbeing solutions with young women to better understand their needs in an ever-changing environment. We seek and hear feedback, and embrace constant iteration and meaningful engagement. We are accessible, agile, and strongly believe in building whanaungatanga. We experiment, collaborate and have fun! We work in the worlds of wellbeing science, physical activity, social entrepreneurship and design.
OUR VALUES
Co-design – plan and deliver with young women
Empowerment – support young women to find and lead their own solutions to wellbeing issues
Inclusive & Accessible – we actively work with young women who identify with a diverse range of communities
Holistic – encompassing the mind, body, spirit
Collaboration – work in partnership with others who share similar values
Safety/wellbeing – of young women and ourselves
FUN – at every step of the way